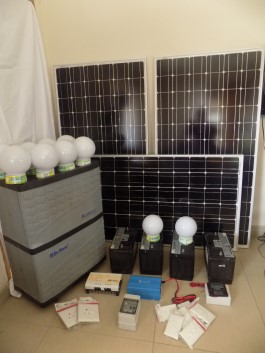 SOLAR ENERGY FOR your HOUSE, VILLAGE HOME, OR SMALL BUSINESS...
Now you can have electricity in your remote village home, your house, or small business without having to pay for or wait on getting a distribution transformer installed. We have a number of system sizes and applications available, starting from N$19950 providing you with electricity for your lights, wall plugs, refrigerator and other applications.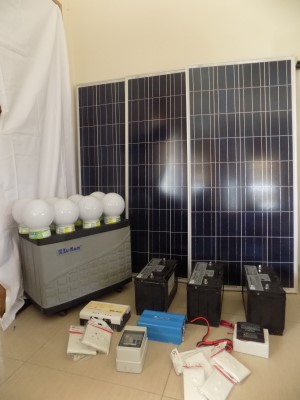 We can size any system for you, allowing you to have a custom system to fit your budget and your needs...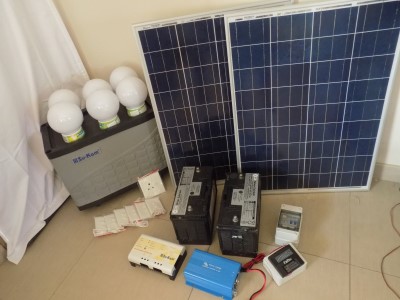 Pay no electricity units!
The off-grid solar PV system has no electricity unit meter to worry about -- your electricity is entirely free of charge as soon as you have your system installed and running. Dezman Investments CC includes system installation, including the wall plugs, switches, and lights as dictated in the system which you purchased.
Come and visit us at our office in Oshakati, or contact us by telephone or e-mail and our professional team of solar energy experts will help you in designing the right system for you!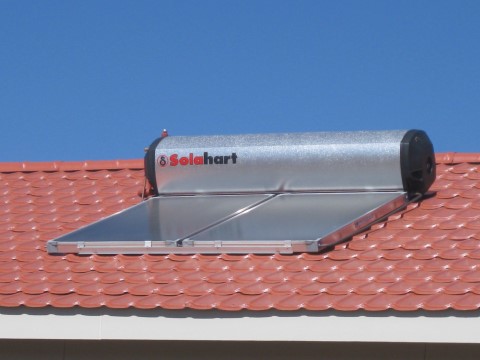 Contact us:
Phone: 065-224-156
E-mail: dezmansolar@gmail.com
Cell: 081-128-8267 Mr. Tuakondja Shikongo
Tolitokini Building 1st fl. Office 1 and 2 Oshakati main rd Oshakati
P. O. Box 2443 Oshakati
YOU CAN AFFORD IT!.. pay with an installment plan
Pay in easy, affordable monthly installments using our financing plans listed below. We included the application forms for you to download at your convenience.
WE DESIGN THE IDEAL SYSTEM FOR YOU...
Download our...
and get the current prices on our more popular solar electrical and hot water systems. Should you have a special task or particular requirement for a custom designed solar system, we will provide you with optimal expertise to fit any sized system to your project.
Back to Home
Copyright © 2016 Dezman Investments CC; all rights reserved