SOLAR HOT WATER SYSTEMS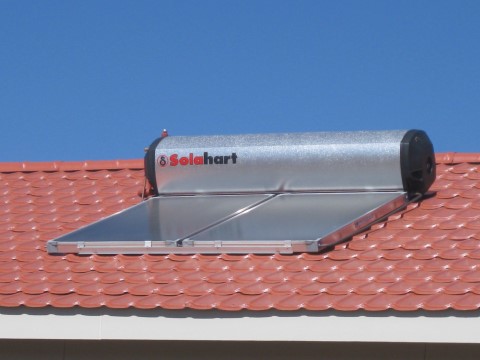 ENJOY FREE HOT WATER FOR LIFE!!
Solar hot water is a luxury for both the off-grid electrical system user, as well as those of you presently purchasing your electricity from the National electrical grid...
SAVE MONEY ON SOLAR!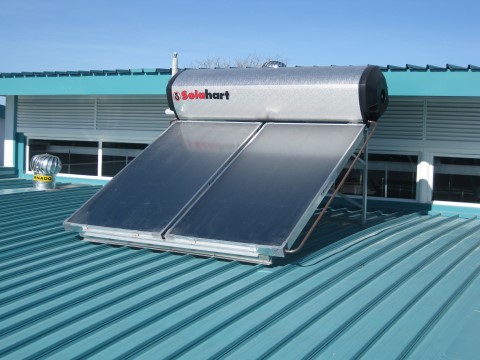 The average household in Namibia uses over N$1000 per month on electrical charges only for their hot water needs. With the Dezman solar hot water system, you can save this money and in only 3 years or less, you can have your system paid for by your savings alone...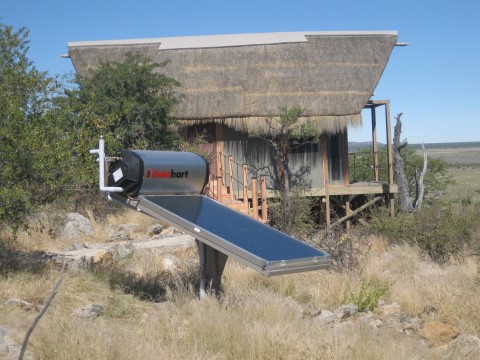 Optional electric boost element
The Dezman solar hot water system is a rooftop mount system involving a few reliable components including:
solar collectors for converting the sun's energy to heat
Hot water storage tank either 180L or 300L capacity
control ssystem for temperature control
rooftop mounting stand to ensure the tank system is level and well supported
optional booster electrical element either 1.8 KW or 2.4 KW
Whether you are on solar electricity, or connected to the National grid, this hot water system is for you!
All Dezman hot water systems are fully installed, connected to your home or business plumbing system, and ready to use!
Contact us:
Phone: 065-224-156
E-mail: dezmansolar@gmail.com
Cell: 081-128-8267 Mr. Tuakondja Shikongo
Back to Home
Copyright © 2016 Dezman Investments CC; all rights reserved